I think image1000021793 is Limna japonica.(ヤマトヤチバエ Yamato-yachibae)

image1000029664 is ??

---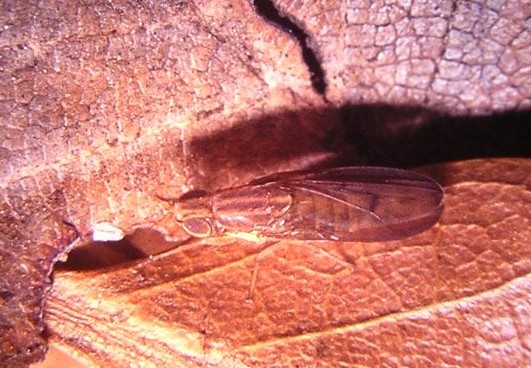 I think 1000029664 is Trigonometopus species.(Lauxaniidae) (=? T.forficula )

Perhaps,you can not see the color of the wings on my picture.
But I can see the same(?) color as your picture, with my sampules.

I think the species of my picture is very similar to your picture.
But I do not know whether it is the same spicies or not.
---
The Mokuroku database has only one species within gthe genus Trigonometopus on Honshu, T. frontalis. Do you know whether other species occcur too? T. forficula is not in the database. Maybe they are synonims?

I'll name the fly as T. frontalis temporarily.

It is surprising that Limna sp (Sciomyzidae) and Trigonometopus sp (Lauxaniidae) are so similar to each other.

Thx for your help.