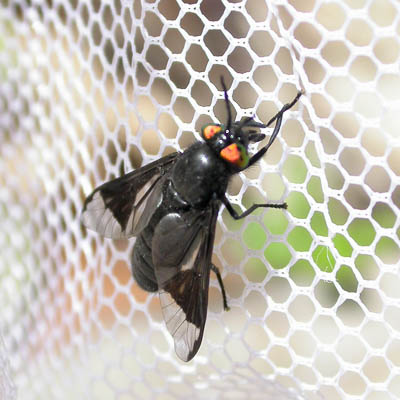 This is a very pretty fly. It was very difficult to take a photo of this agile fly, since it always tried to land on me.
---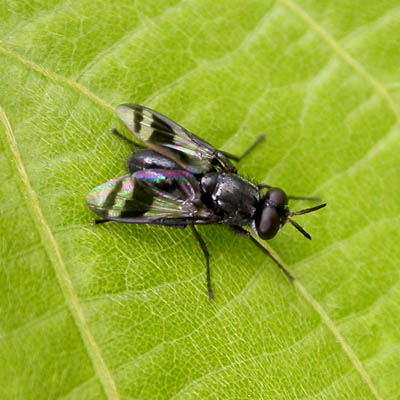 1 and 2 belong to the same species. This image is a different species though.

I think this later but possibly both species belong to the genus Chrysops.
---
---
Thx.

I would have never guessed that this is a Calyptrate fly, let alone a Tachinidae!

Xespok
---
Phot No.1467&1468 is
Chrysops japonicus (Tabanidae)@ƒNƒƒƒNƒ‰ƒAƒu

Phot No.1469@is Euthera sp.
this species is known Hemiptera-eater.